The Wheel of Time


Main Title for Amazon with Imaginary Forces.

When showrunner Rafe Judkins asked us to design a main title that would introduce the fantasy series to the screen, we embraced the idea of weaving themes of magic and matriarchy into the opening. Starting with the breaking of the world, a single strand of horizon snaps, bursting into an array of jewel-toned threads as they layer into a loom of cosmic scale. Within our concept of a vast tapestry, power is channeled and patterns emerge. The seven Ajah colors of the female Aes Sedai entwine before the image unravels to reveal our reimagined logo: an endless serpent spiral. And so "The wheel weaves as the wheel wills…", all to begin the cycle again.
My role was to create all the seven Ajah's illustrations. I used the various patterns for each Ajah for signify their own style.
Check out Karin's full discussion with Salon here:https://www.salon.com/2021/12/24/the-wheel-of-time-magic-weaving-ajah/
Stills

Illustrations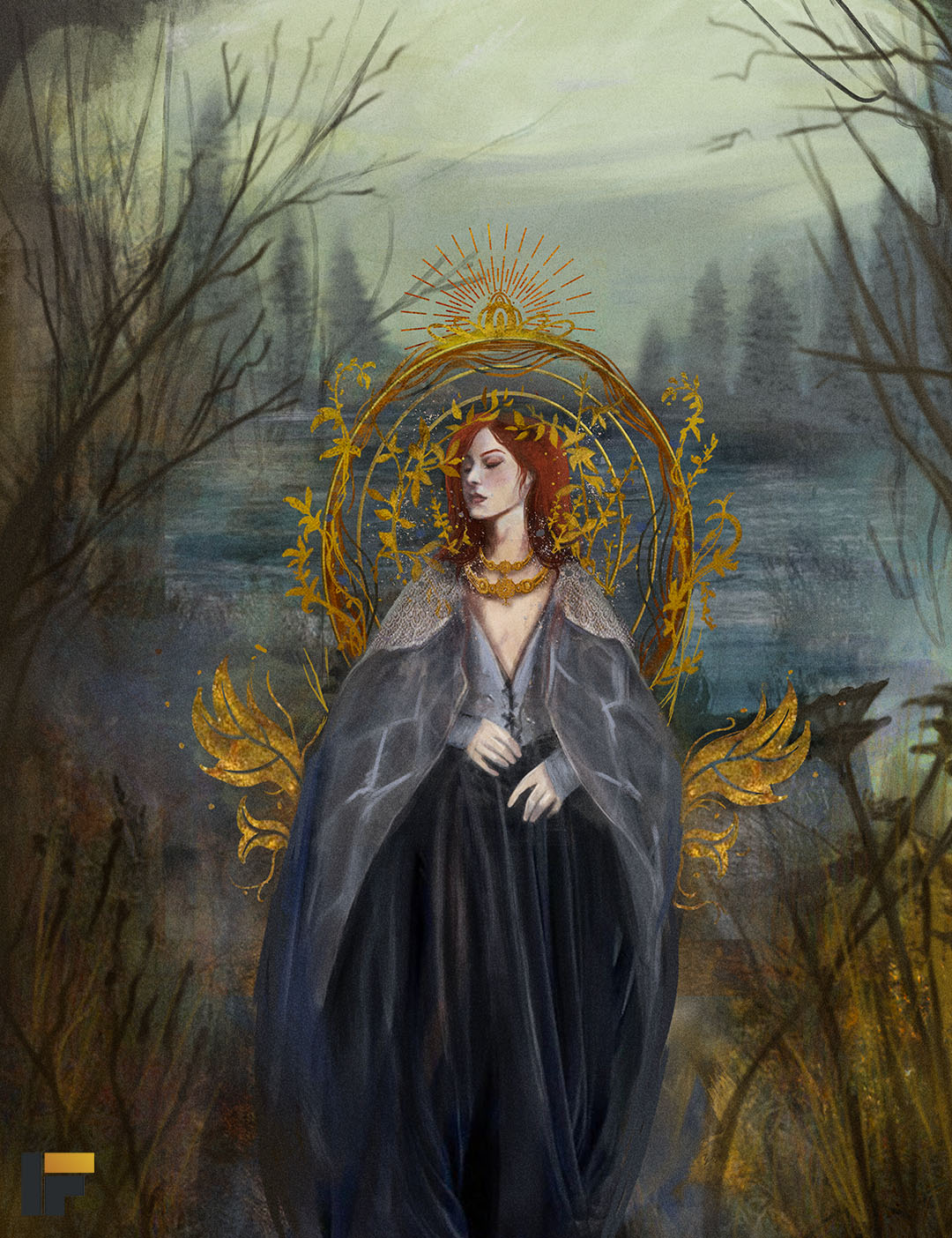 Credits
creative director: karin fong
designers/animators: russ gautier, henry chang, jake ferguson
designers: brandon savoy, frederic colin
animators: danil krivoruchko, merrill hall, brandon lester
editor: zach kilroy
compositor: martin karlsson
flame artist: rod basham
logotype designer: isabell hacker
illustrator: ella lee
design intern: ailis o'reilly
producer: renee robson
development producer: rachael cohen
coordinator: jake kirk