First-Run Experience





Illustration and motion for Microsoft
Working with Microsoft Azure IoT design team for creating a new illustrations and short animation of First run experience. This is the visualization of products, services and features. They help depict concepts and functions, enforce brand personality, and educate users on complex concepts.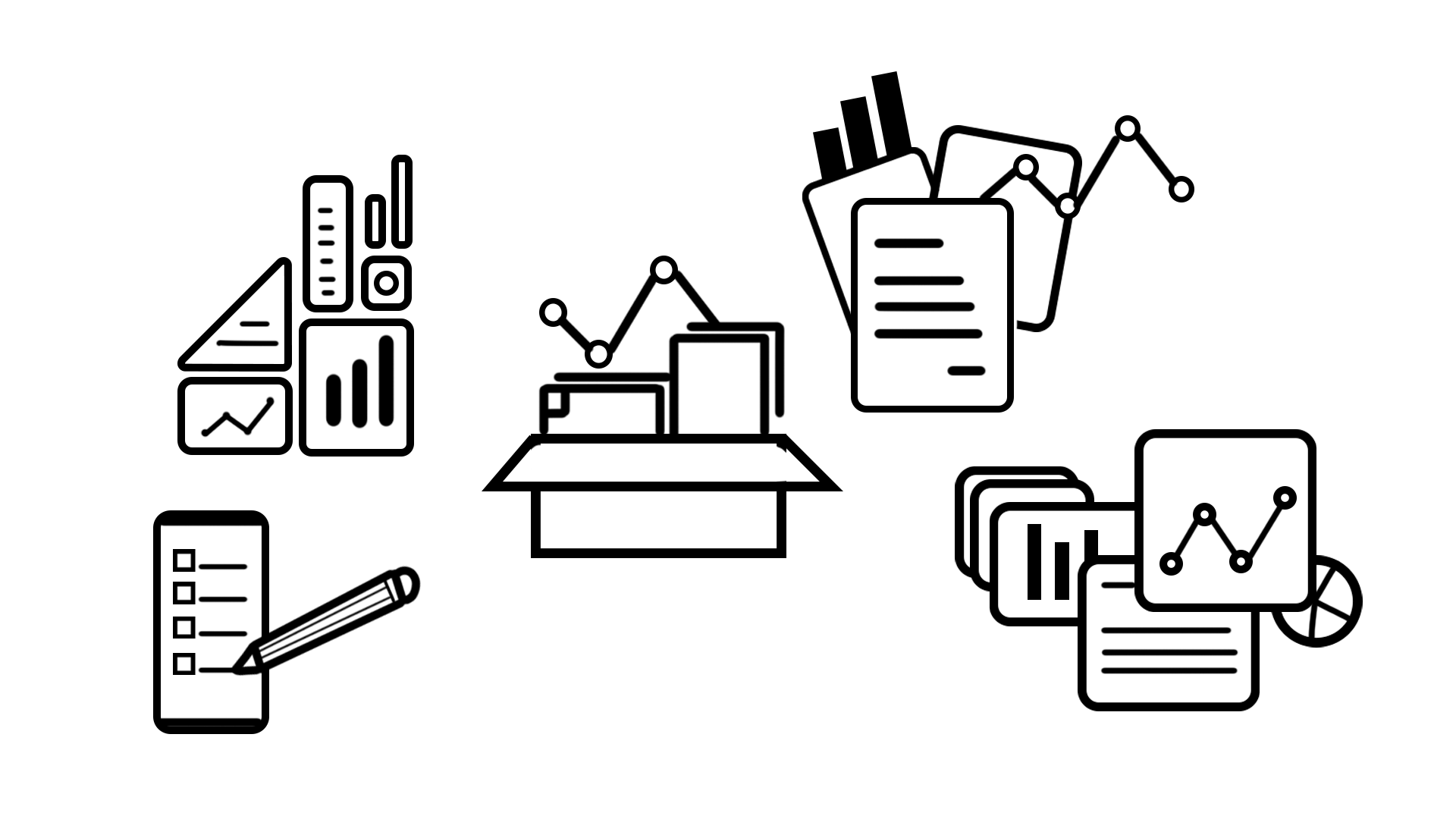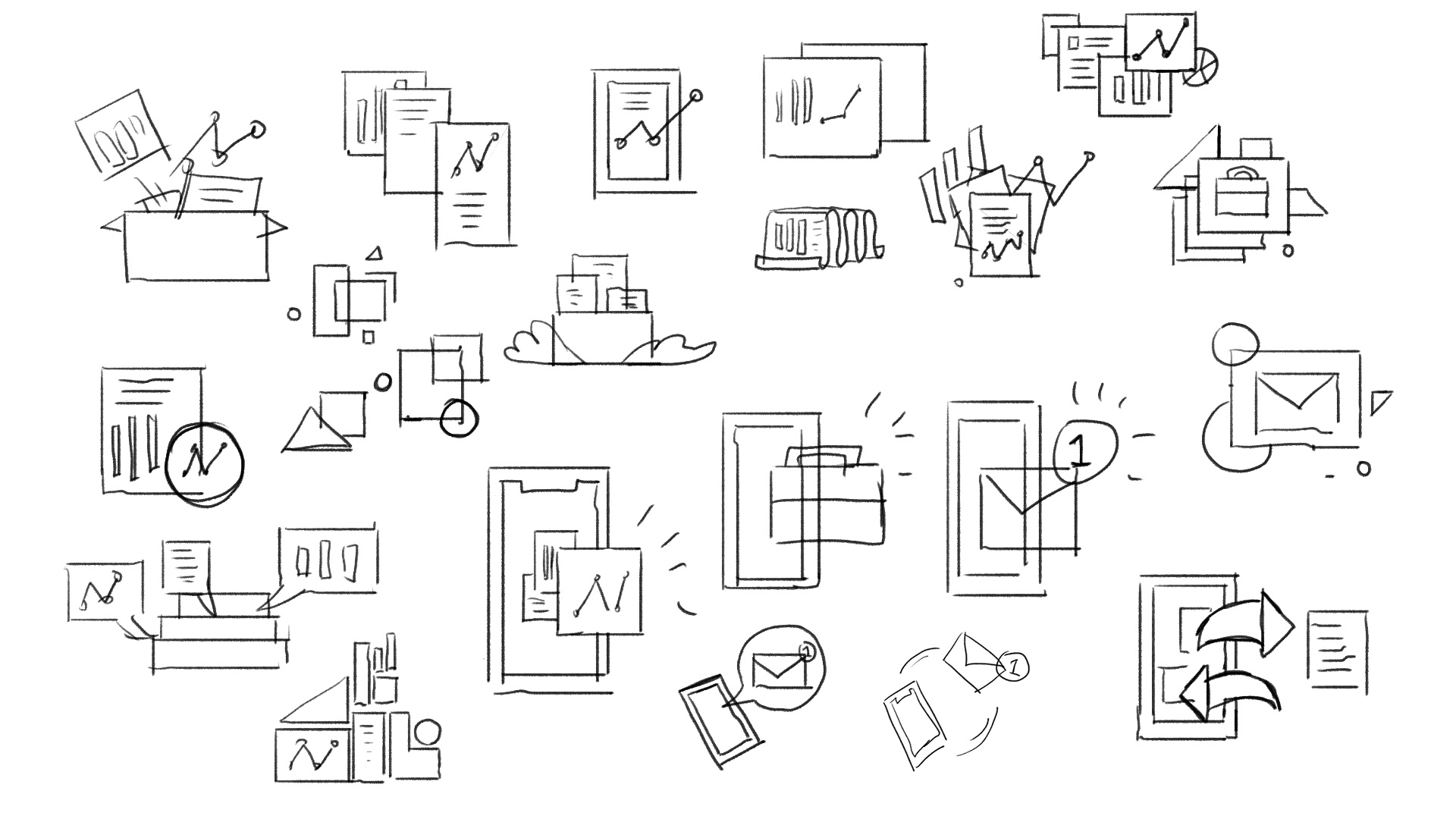 Research Stage


Product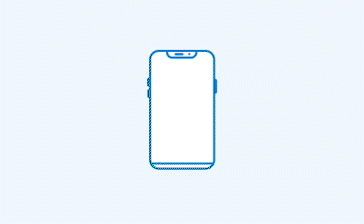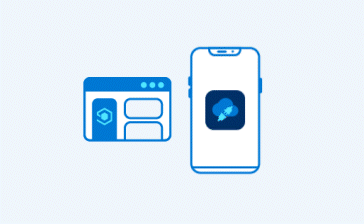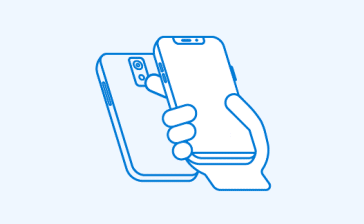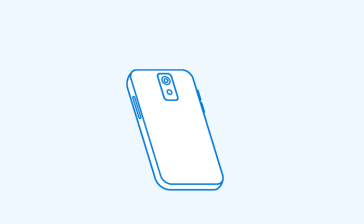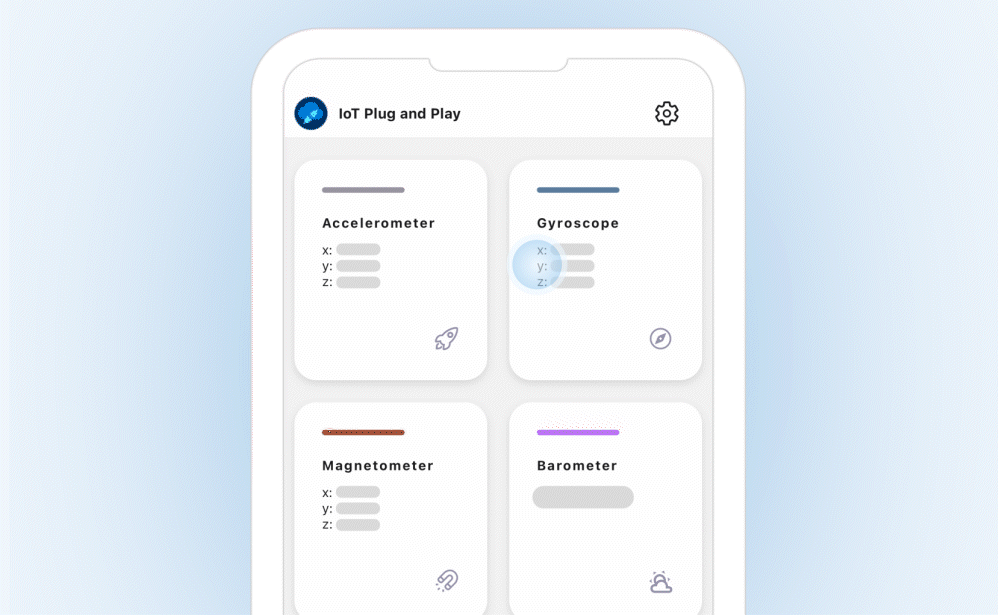 Designer-Cathy
Content Designer- Necia
Motion and illustration- Ella Lee
Researcher-John
Core UX PM- Julie, Cory, Adaeze
Engineer- Vincenzo's team
Warrior Crocs
NFT Illustration for Australia Zoo with Bredder Studio.
Warrior Crocs were inspired by Steve Irwin, who was nicknamed "The Crocodile Hunter" for his love and passion for this misunderstood species. There are 2000 completely unique NFT characters with traits of the Saltwater Crocs at Australia Zoo and some with familiar Irwin family attributes.

You can check more here ︎ https://australiazoonfts.com/traits

https://australiazoonfts.com/traits

Combinations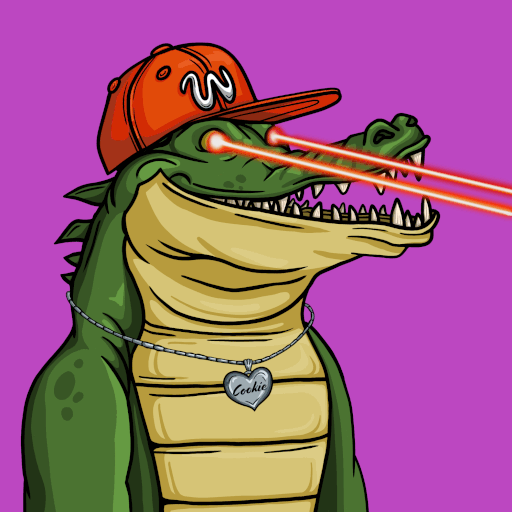 Traits



Sold out︎

Slumberland
Prime Main on End Title Sequence for Netflix

Dreams run rampant in our credit sequence for Slumberland, an epic fantasy on Netflix adapted from the classic Winsor McCay comic strip. In a whimsical world of wonder, Nemo (Marlow Barkley) joins forces with a larger-than-life outlaw (Jason Momoa), to embark on a wild quest to see if her greatest wish would be granted.


https://australiazoonfts.com/trait
Credits

creative director: karin fong
designers/animators: henry chang, alex rupert, russ gautier, jesse jones
designers: rob slychuk, kathy liang
illustrators: lindsey mayer-beug, daae kim, ella lee
animator: merrill hall
editor: lexi gunvaldson
design interns: alan jiang, wei chung, joie sui, christian arnsparger
storyboard artist: tyler gibb
senior producer: nicky maser
coordinator: megan catoe
Thursday Night Football
Campaign for Amazon Prime with Imaginary Forces

Thursday Night Football takes on a new home this season streaming on Amazon Prime Video! We kicked it off with an unique intro for the NFL that scores big, bringing the stadium to the homescreen for the first time on a streaming platform.I designed hero frame with team and also worked as illustrator.


https://australiazoonfts.com/trait
Lineup of designers, animators and illustrators tackled Prime's creative brief with cinematic approach to create something very untraditional for the NFL while using old school design techniques. Referencing Saul Bass and Krazy Kat, we merged 2D cut-out drawings with 3D CGI to highlight the nostalgia of repping fans' favorite football teams while rooting for Prime's new features like alternate streams and real-time stats. With each week comes new easter eggs and a soundtrack to drive the visual. We interchanged the jerseys, highlighted the stars and storylines to keep superfans fired up and freezing frames every Thursday night.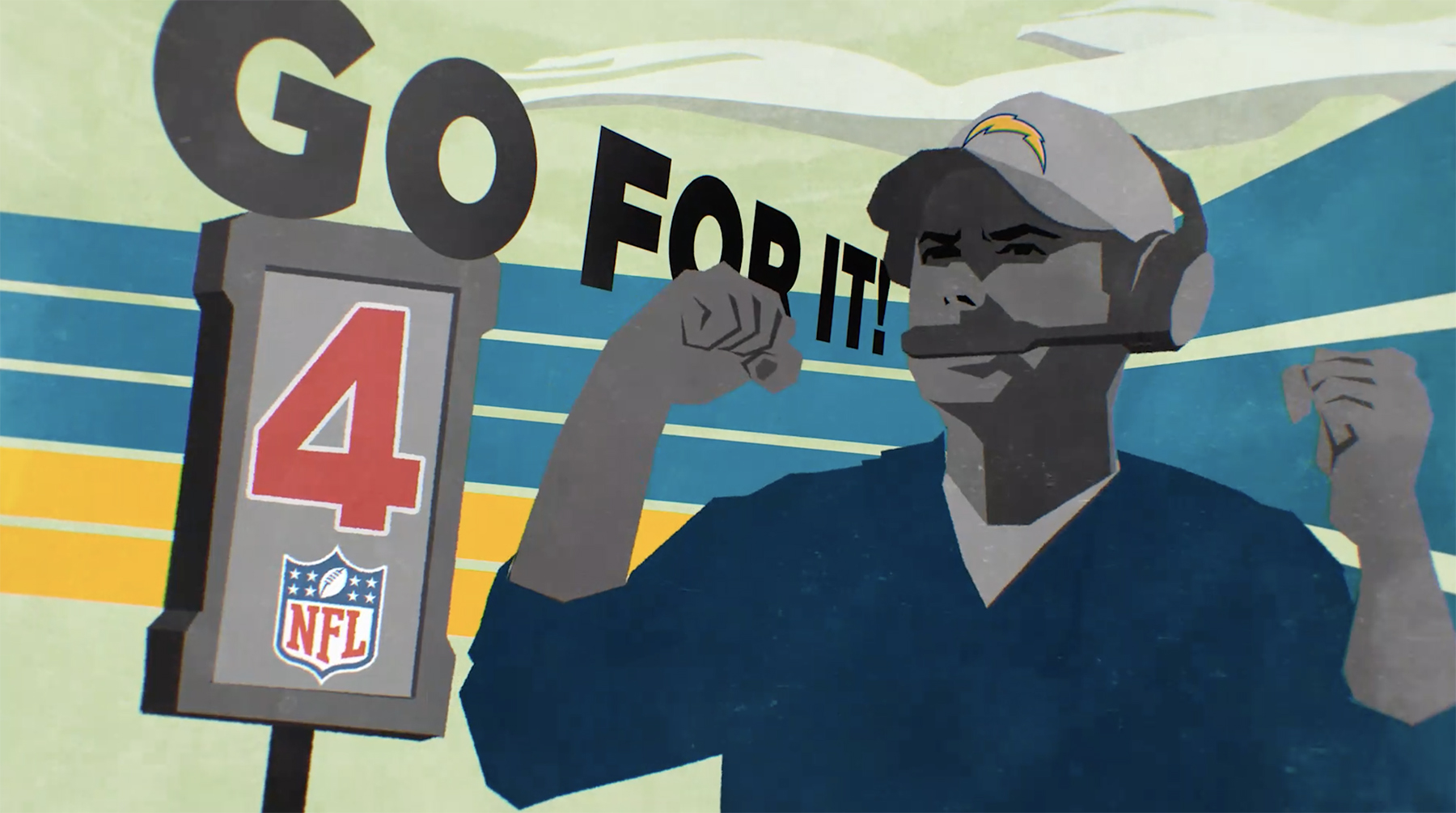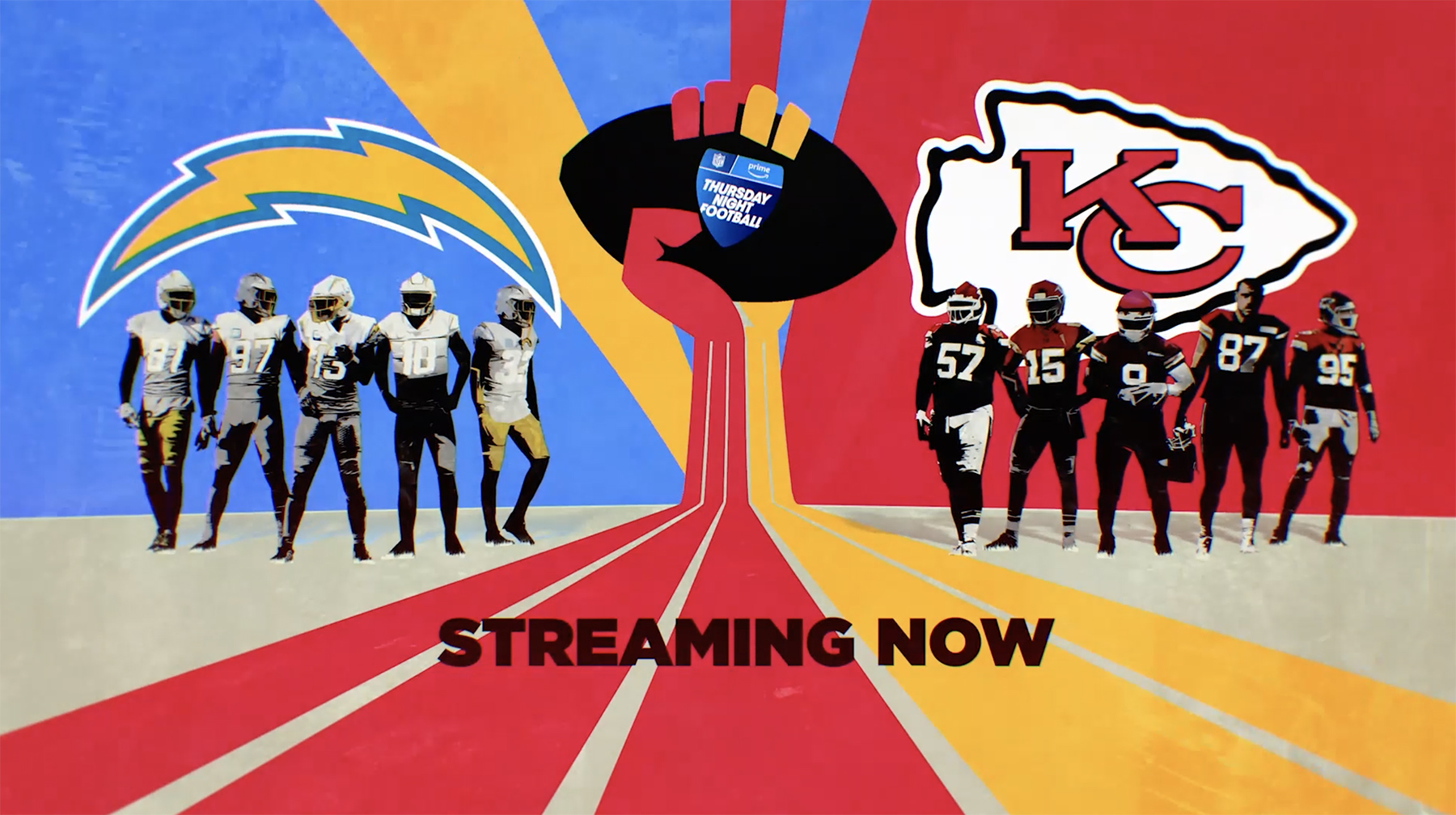 Women's History Month


Style Guide for Apple with Imaginary Forces.


Barrier-breakers, go-getters and truth-tellers, women are taking control of their stories and fearlessly sharing them with the world. Whether it's learning about women who've paved the way in the past or exploring the innovations of women-led initiatives today, we were commissioned by Apple for Women's History Month to create a style guide that champions the legacy of sisterhood.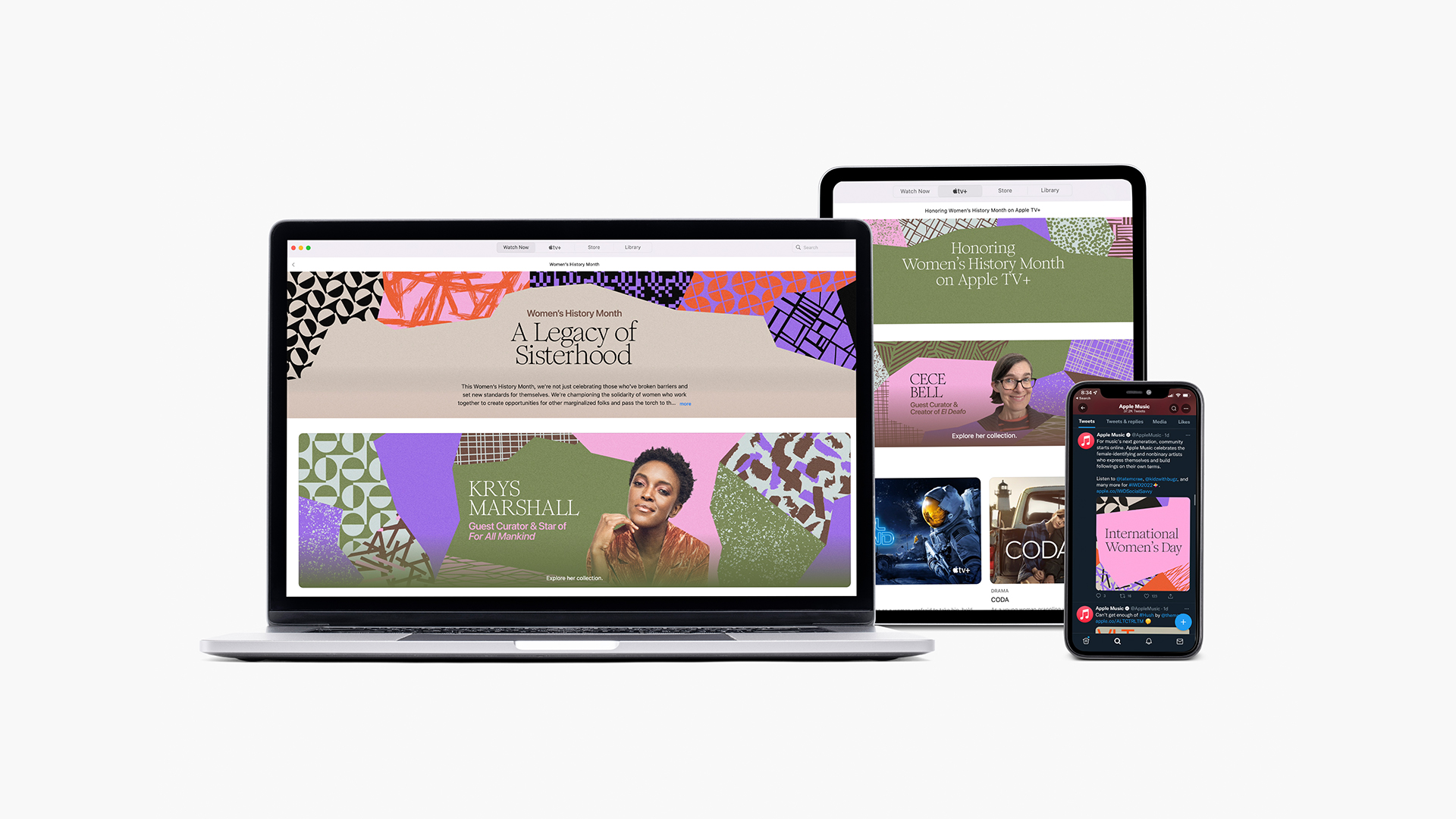 Credits

creative director: kathy liang

art director and design lead: elizabeth steinberg

designers: ella lee, ana criado, justin harder

animators: chavilah bennett, nick trivundza

design intern: soyeon kim

producer: steve garfinkel

coordinator: megan catoe



Joshua Beer
Packaging and Brand Identity
Description
︎
Joshua Beer is a new crisp California lager brewed with love from Joshua Tree, California.

I embarked on this self-initiated project with two friends who share a deep appreciation for beer. We referenced Joshua Tree National Park as a point of inspiration and created a beer identity revolving around it.

The logo's form is inspired by the park's iconic boulder formations, while the color scheme is a reflection of the sandy and gravelly grounds. We paired the identity with playful illustrations that add a lighthearted and fun personality to the beer's identity. Cheers, salud!




Role
︎
Concept Development, Illustration
Collaborator
︎
Kevin Yoon, Peace Park
Tool
︎

Photoshop, Lightroom, Illustrator, Procreate
Model
︎
Peace Park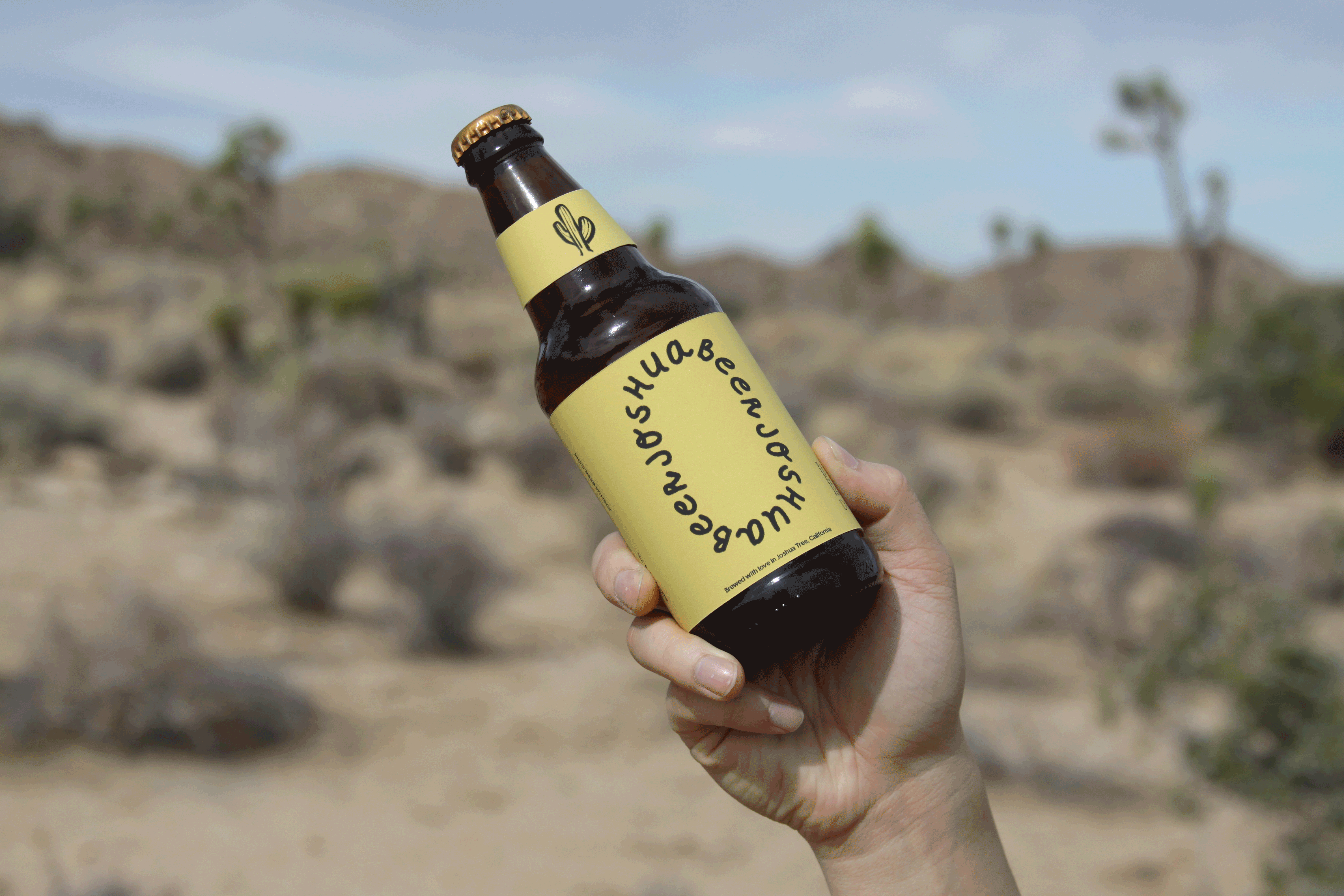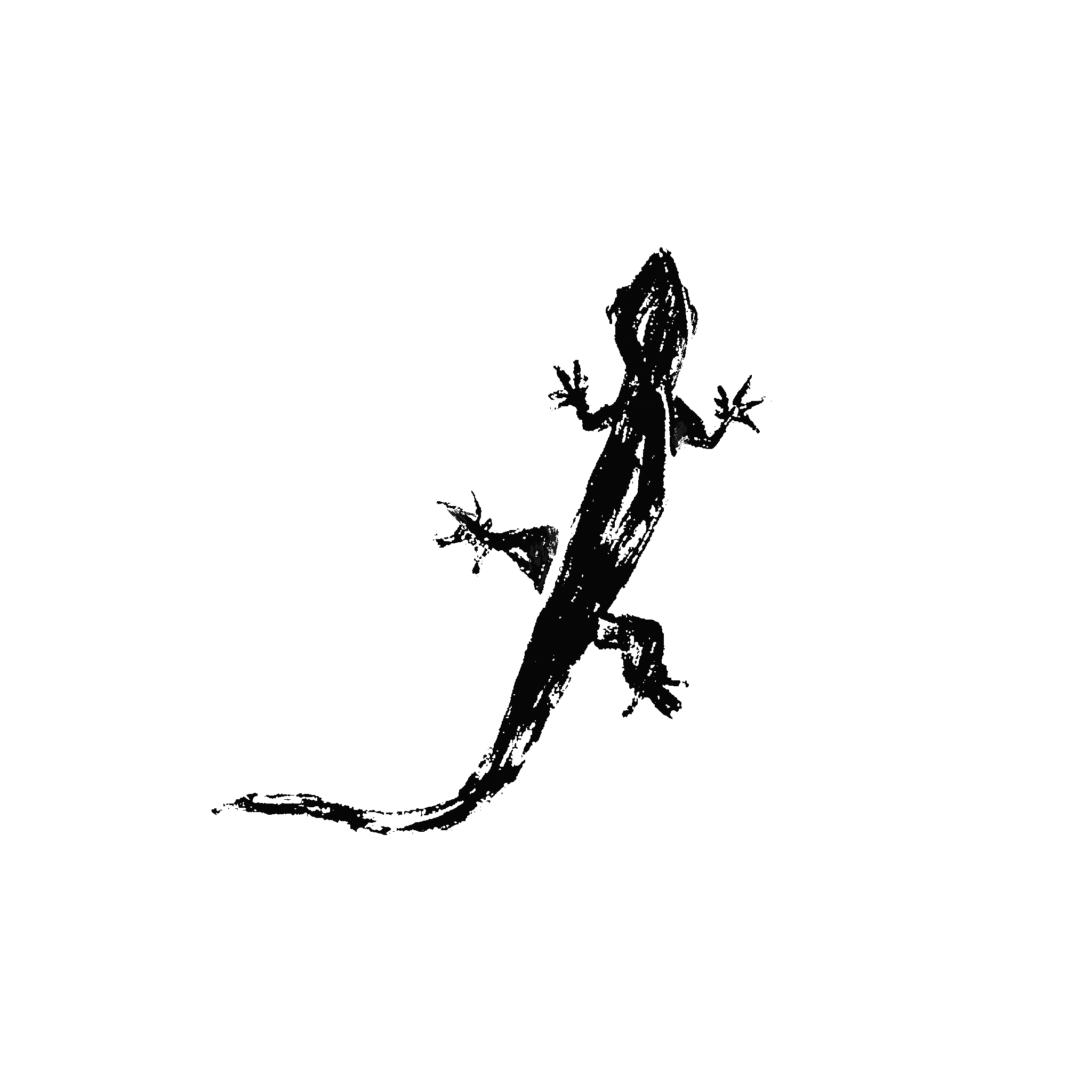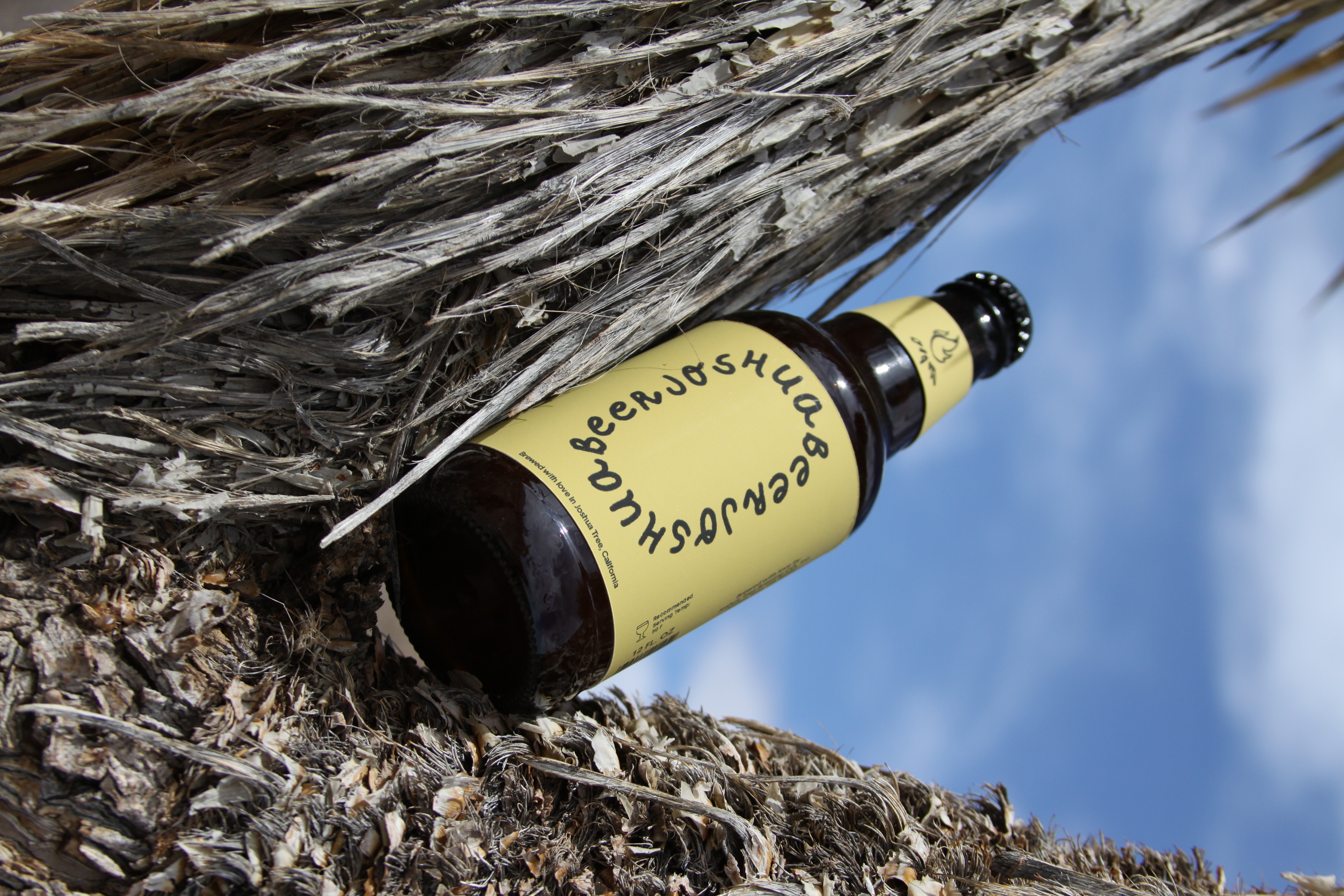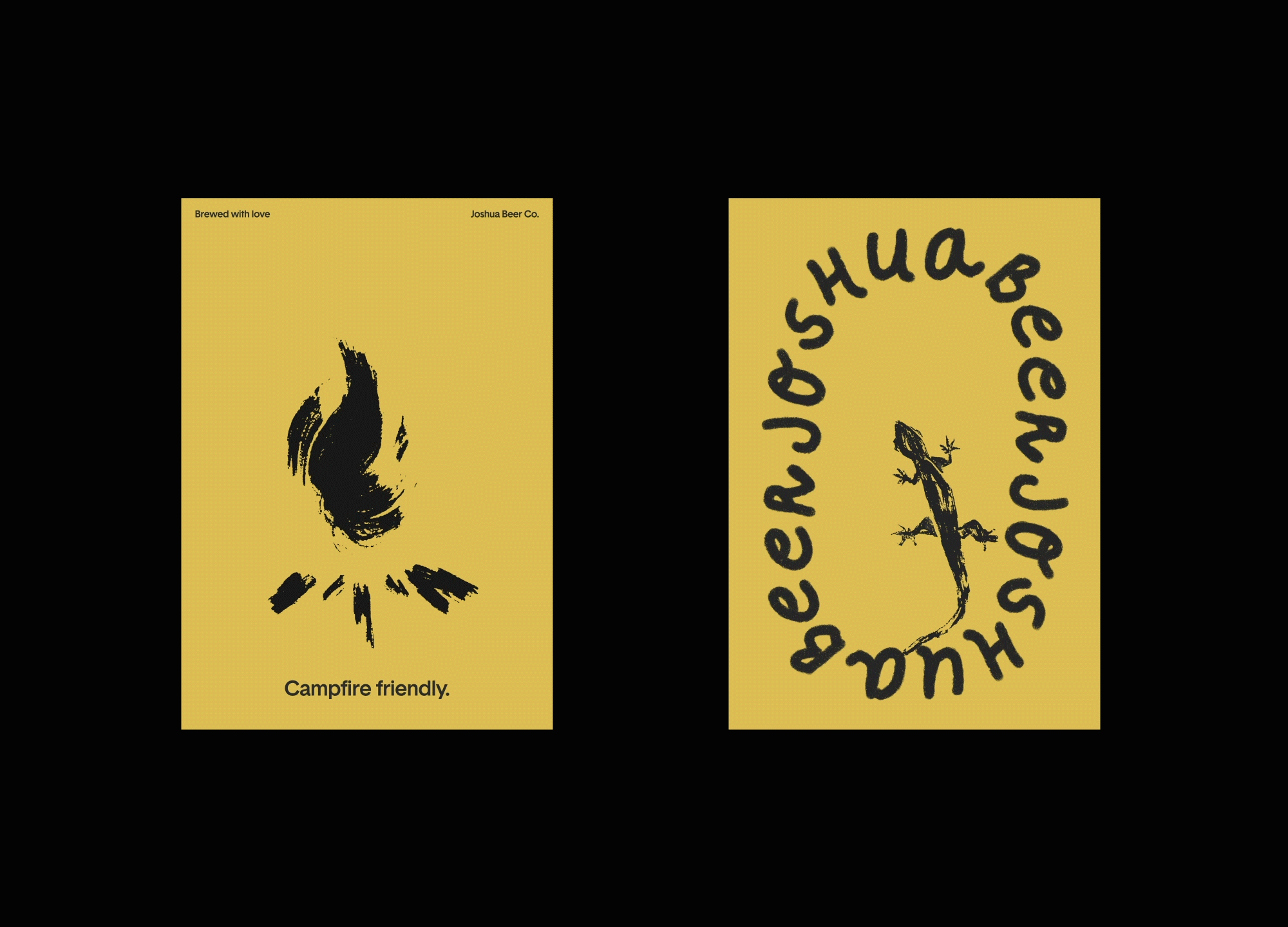 Illustration Study
︎

We carefully chose the Joshua tree's iconic objects from each category to emphasize Joshua beer identity. Also, we tried different brush textures to find a perfect match with the Joshua Beer type logo.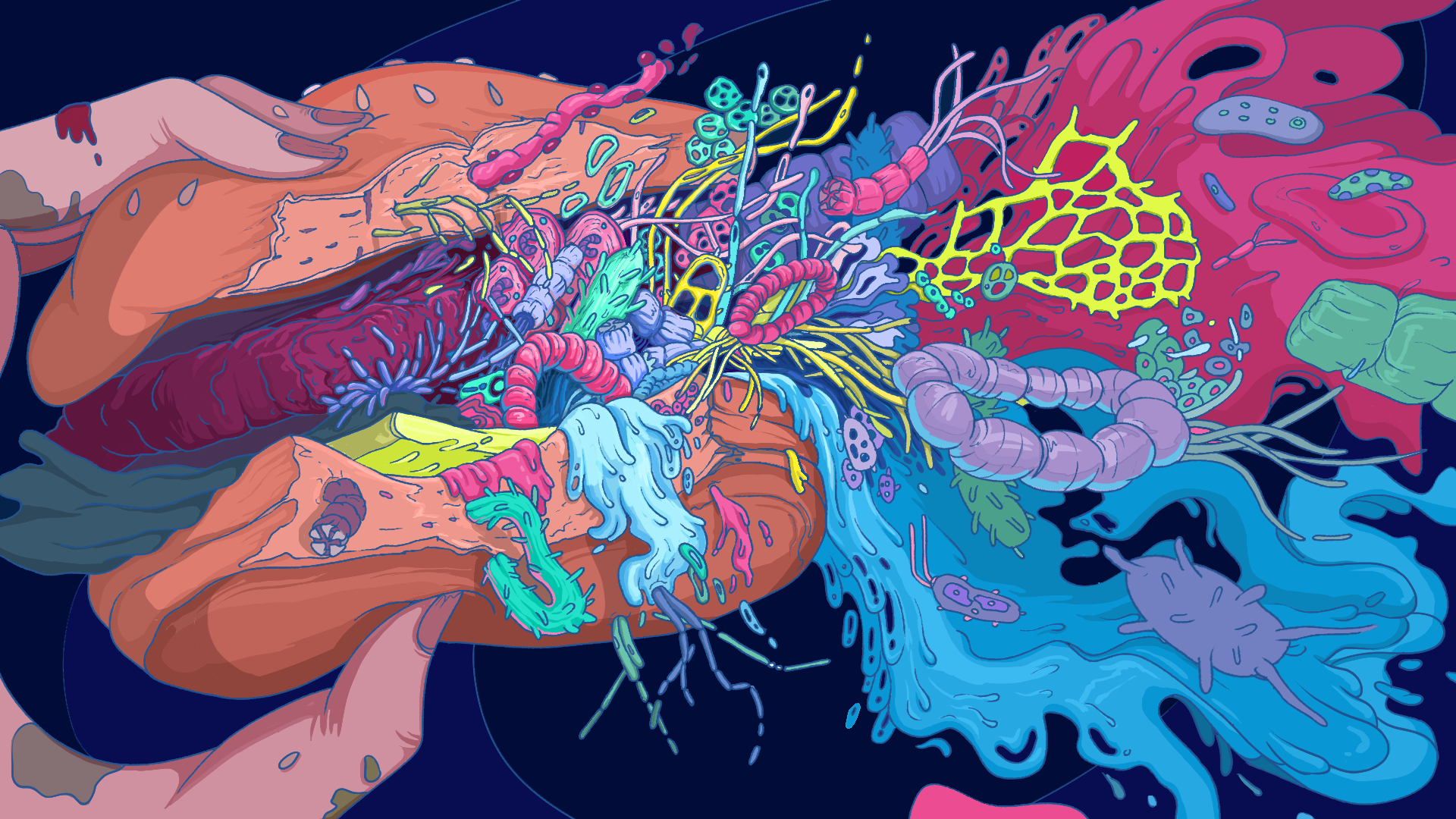 SCI :Question Everything
Style Frames, Spot Narrative
Description
︎

"Trust Your Gut"
Harmful gut bacteria from unhealthy diet and lifestyle can activate one to form schizophrenia.

Like The Science Channel, we want to inform the latest scientific studies and discoveries that are not yet widely known. Although we all hear about the importance of gut flora health to our whole physical health, recently, researchers are rapidly uncovering new insights into the gut-brain connection. There have been studies that links gut bacteria to effect mental health. Our gut microbiome can influence everything from PTSD to brain inflamation to depression to schizophrenia.

Specifically for us, we will be bringing light on how a miniscule and seemingly harmless gut bacteria can drastically transform one's life through schizo- phrenic episodes. By highlighting the overlooked flaws of our fast, instant, and unhealthy eating/binging culture, we want to bring awareness to the serious consequences that could negatively bring damge to our life not just physically but mentally as well.
Role
︎
Concept Development, Story Boarding, Design, Digital Painting


Collaborator
︎
Cindy Shon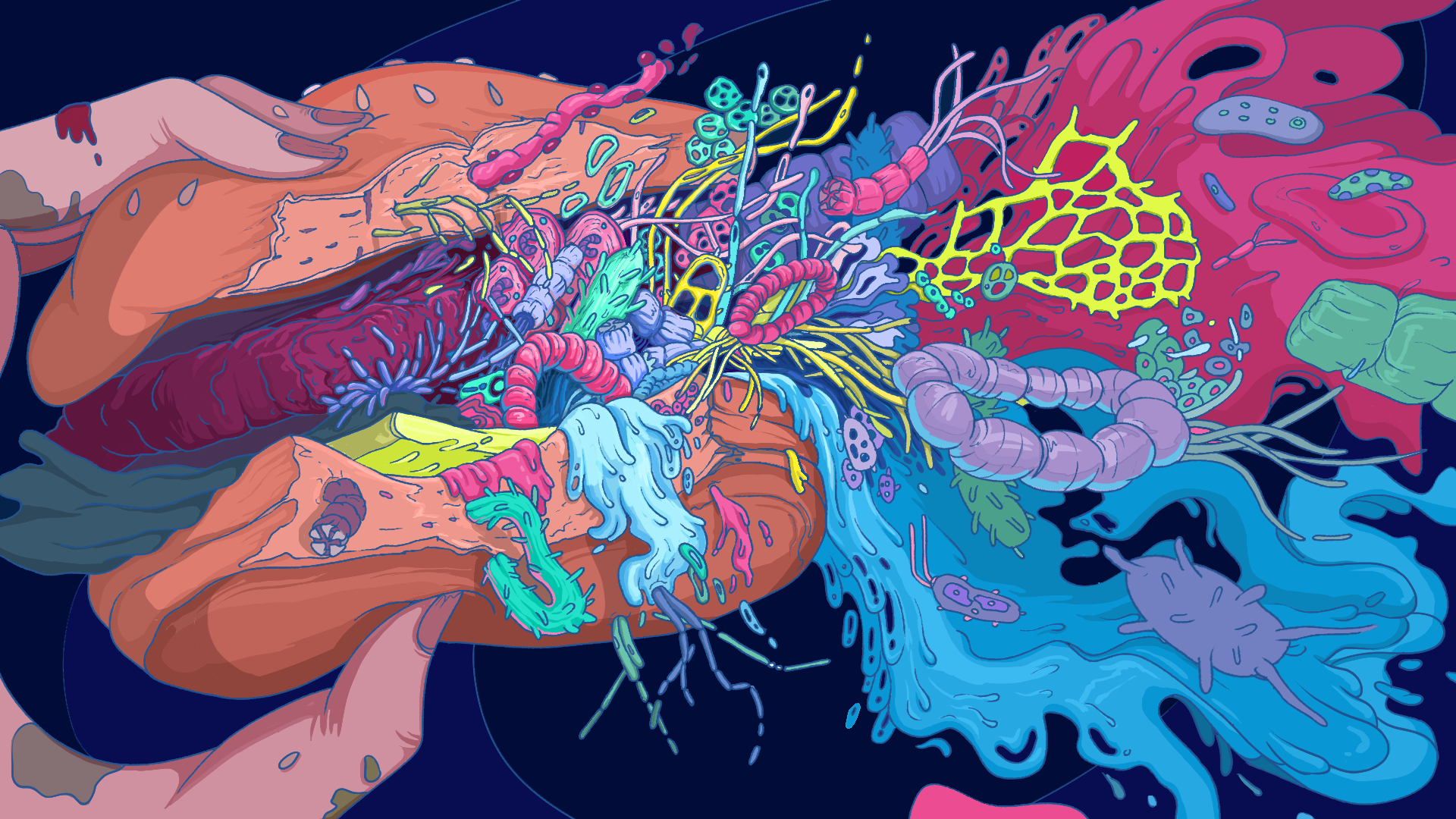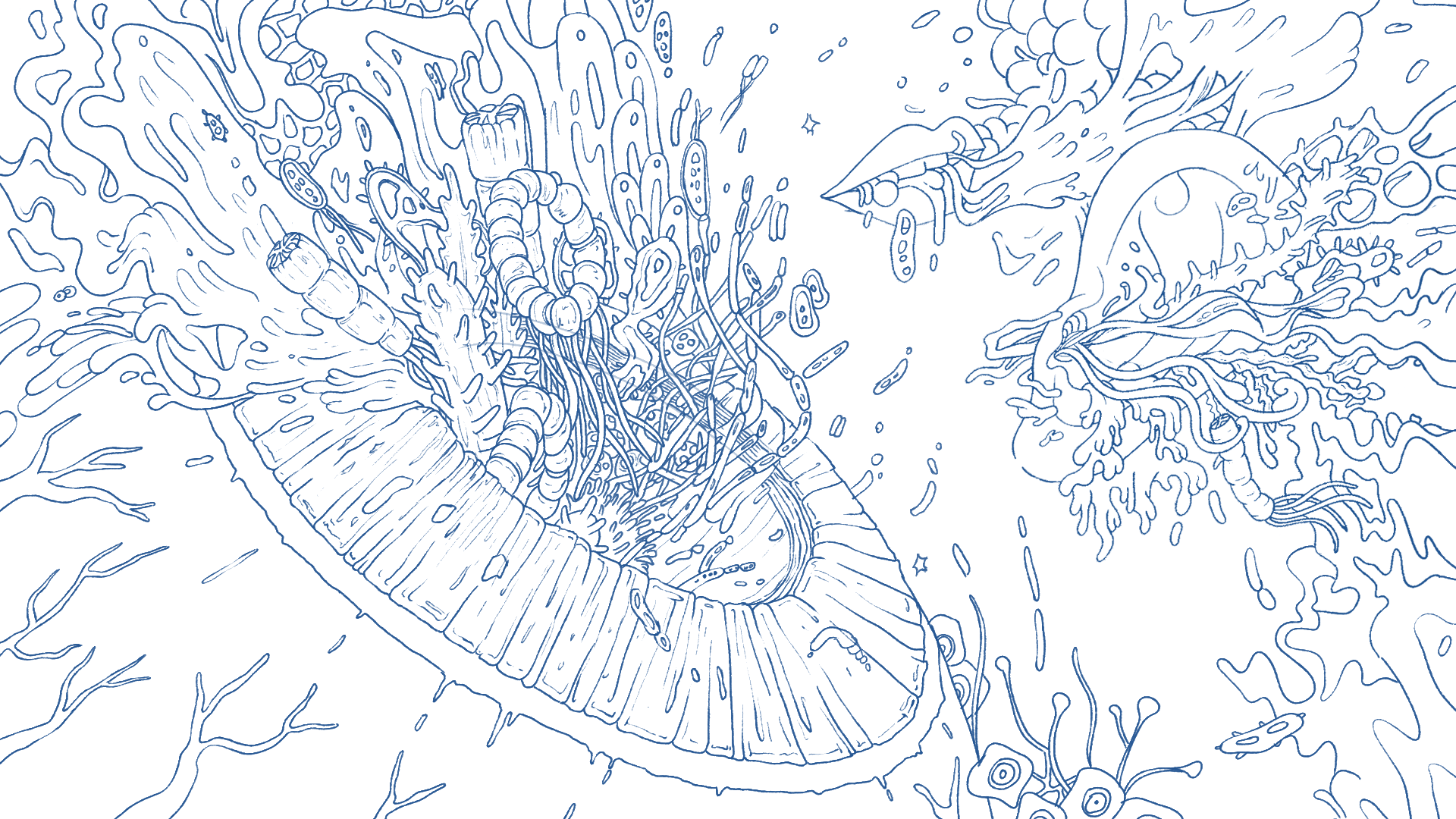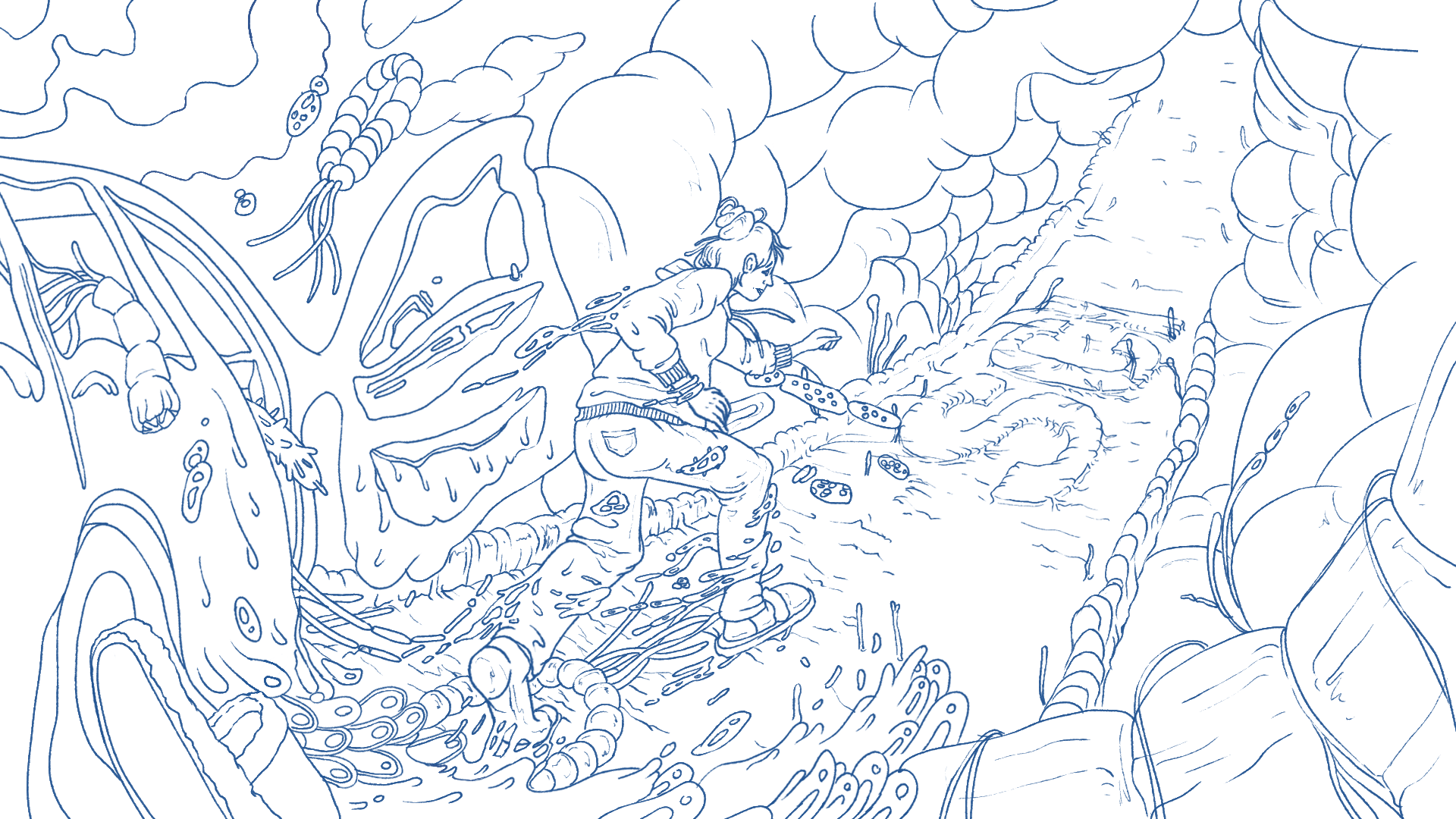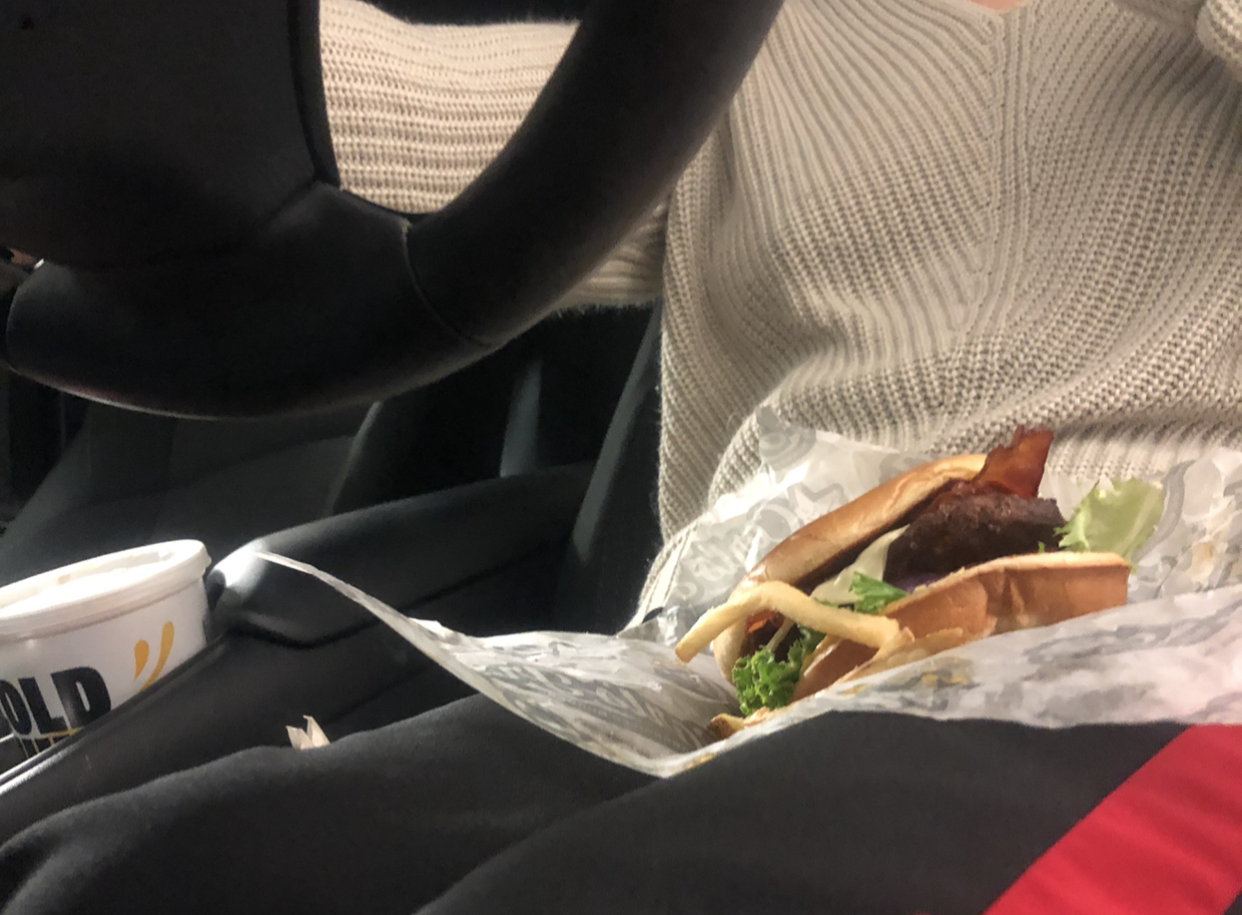 Processing in Miro
︎
Special thanks to Ara Devejian ︎